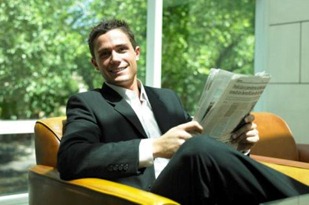 A newspaper is the one day bestseller.
Valery Yants

Today we will talk about types of newspapers in English, why it's necessary to read them, how to choose a newspaper in English, where to find a newspaper in English online, how often to read them and at what level to start reading newspaper articles.
We will answer all the questions.
Why do you Need to Read newspapers in English?

It's useful to read newspapers in English because of the following reasons:
newspapers reflect the modern colloquial language
newspapers are the source of the information about the world
newspapers give you a chance to learn more about a particular sphere of our life
newspapers can help you find a job, rent an apartment in the country where you are going to move
If you read newspapers in English regularly your level of English can be increased, you can enlarge your vocabulary.  You will also notice that it becomes easier to build sentences in English using words and phrases from newspaper articles. Your speech will be closer to native speakers' after reading authentic articles.
Those who are going to pass international exams in English such as  IELTS / TOEFL / FCE / CAE examiners recommend to read newspaper articles in English regularly as such article will be used in Reading and Writing. Cambridge exams want to check not only how well you understand articles but how well you can write them too.  It's especially useful to read New Scientist and the Economist to get ready for the Academic Module.
What kind of newspapers are there?


Newspapers in English can be devided into those published in English speaking countries and in others. Newspapers are written for native English speaking people and for those who study the English language (ESL learners). And newspapers for native speakers can be devided into professional and popular.
Newspapers for English speaking people. It's useful to read them from the Upper-Intermediate level of English.
British newspapers:
American newspapers: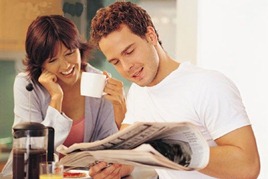 Serious:
Tabloids:
Canadian newspapers:
Australian newspapers:
New Zealand newspapers:
Newspapers for English Learners
The Learning Edge
Russian newspapers: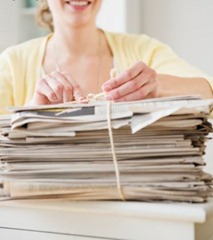 Russian newspapers for students:
How to read newspapers in English?
Students are often interested in how to read newspaper articles effectively, how many article to read per week and per day. We offer you to learn what our teachers recomend concerning these questions.
The answer to that is dependent on their level. I have low-level students who find it too tremendously difficult so read only occasionally, and then I have high-level students who regularly turn to the NY Times for news. For a pre-int. student… maybe a short article every day or so (Michelle)
I would suggest each day if possible… and as many articles as they have time for starting from intermediate level. (Сatherine)
There is no formula. I believe that the more a person reads, the better for him/her. It is important that a student does not read material that is either too easy or too difficult. Material that is too difficult may result in discouraging the student. material that is too easy will have little, if any, effect.
Motivation is also very important. Therefore, I always suggest that my students read about what interests them most. Advanced English learnes should read longer articles and obviously ones that include more advanced vocabulary. Students should gradually increase «the bar», that is go on to a slightly more difficult material once they realize that they have relatively few problems with the level they're at. But — as I mentioned earlier — it really depends and there is no formula regarding how much is enough. The more the better. (Ewa)
I think that it depends on their level. For intermediate students an article can take a very long time, so they may only want to try one or two articles a week because it may take them the whole week to finish those. Avery advanced student may want to try to read the whole front page three or four times a week. (Erin)
I think they could start with short articles at intermediate level if their vocabulary is ok. I think they should read at least 3 a week. I think reading is very important for getting the feel of a language, as important as learning vocabulary. (Ann Mackay)
Well, I think they should read everyday. I don't think there is a magic number of essays, but they should read a wide range of different articles from science to literature, etc. (Shelly)
No matter what the student's level is, he/she should be able to find material appropriate to his/her level. Also, they should challenge themselves by reading something a little more difficult than their level but not so difficult that they'll give up. (Shelly)
I would recommend daily for whatever level they are (Carmine)
What newspaper in English to choose?

It is definitely better to read the newspapers of the region you are interested in. So if you plan to immigrate to Australia try to read Australian newspapers.
Read newspaper articles about something that is interesting to you, your hobbies.
Please, remember that reading should be exciting.
Different newspapers, authors, styles and facts about life will help you broaden your horizons and learn new words.